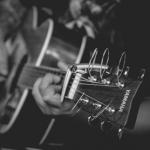 Our most frequently asked questions!

Is there funding available for families who may not be able to afford to put their child or children through music lessons?

Are there performance opportunities for my child throughout the year if taking music lessons at the Niagara Conservatory?

Does my child have the opportunity to participate in any band type programs?

Does the Conservatory sell musical equipment or just teach music lessons?
1. What do lessons cost?
2. How young do you take students?
3. I only have a keyboard, is this okay?
4. As a beginner, should I be using an electric or acoustic guitar?
5. Private or Group? I was thinking about group lessons. Do you recommend this?
6. I am an adult and have never played an instrument. Is it too late for music lessons?
7. Can two students' lessons be scheduled at the same time?