FAQ's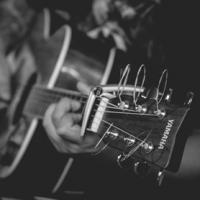 Is there funding available for families who may not be able to afford to put their child or children through music lessons?
Yes. We started a program called the Music Gives Movement in the Spring of 2015 which has allowed us to assist in the payment of music lessons to families that show an interest and are eligible. The Conservatory is donating approximately 300 lessons into the program each year, and coupled with fundraising events throughout the year, we have been able to assist in the payment of music lessons to dozens of families. To be eligible, you must apply for ProKids funding if you haven't already and ProKids will let us know if you meet the requirements to be able to benefit from the Music Gives program. You can register on line or email prokids@niagararegion.ca. We'd love to give you more information by calling us at the Conservatory @ (905) 688-5051.
Are there performance opportunities for my child throughout the year if taking music lessons at the Niagara Conservatory?
There certainly are. Annually, we host a Christmas concert which features piano, guitar, voice, violin and drum ensembles that are open to all students of any age or level. Our BandFest music competition which takes place annually in April gives the students the opportunity to perform in an ensemble or duet setting on the piano, guitar, voice, violin or drums, and also features our rock band and glee club programs. Students will perform their song(s) against other groups from the Conservatory as well as groups from affiliated music schools throughout Southern Ontario. Our FunFest music competition takes place annually in July and gives the students the same performance opportunities as our BandFest competition, but also allows them to compete in solo categories. Both the BandFest and FunFest music competitions allow the student to perform for medals and trophies, with an adjudicator grading the various categories and handing out the prizes accordingly. Our FunFest music competition is one of the biggest in Southern Ontario featuring close to 600 students between the schools involved!
Does my child have the opportunity to participate in any band type programs?
Yes! We have combo and glee club programs that we offer twice per year. The combo program takes students at similar ages and levels, and we group them up into a band consisting of 4 – 6 students on various instruments and vocals and they have the opportunity to work on two songs that they decide on collectively (popular music that they listen to at home or on the radio), and get together for an hour a week over a ten week period to work on these two songs in preparation for either our BandFest or FunFest competitions. They would then perform these two songs against the other schools coming from Toronto, Milton, Brampton, Stoney Creek, and are judged and handed out medals accordingly. Our glee club program is a ten week program as well and allows the vocalists to get together on a weekly basis to work on a number of pop songs in preparation for the same competitions. We also schedule secondary performances for the kids, booking a gig night for them the last few years over at Mahtay Café here in St. Catharines.
Does the Conservatory sell musical equipment or just teach music lessons?
The Conservatory has access to a number of great distributors and in turn is a dealer of a number of brand name instruments. We are the exclusive dealer of Kawai pianos here in the Niagara region, and have access to all of the award winning digital pianos that Kawai has to offer. We deal with great brands such as Ibanez, Orange, Roland, Tama, Casio and much much more. Whether it's musical accessories, or a certain music book that you're looking for, we have access to it all. We'd be happy to help you with any of your musical needs. Simply give us a call or shoot us a quick e-mail and we'll get an order in for you right away!
Comments