Why Are Some Musical Instruments so Expensive?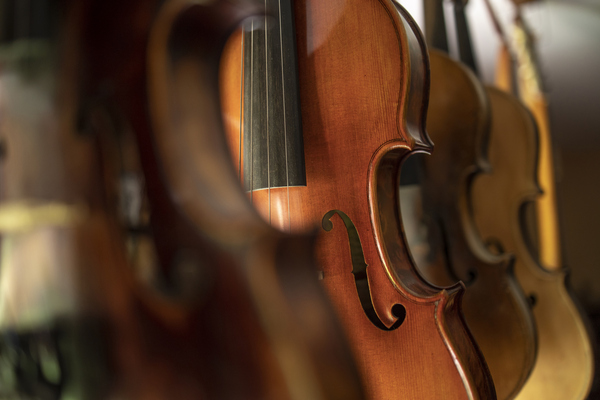 Musical instruments can be a costly investment. While the MacDonald Stradivarius Viola—priced at a cool $45 million—is an exception, a high quality, professional grade instrument can still fetch thousands of dollars. But why is this so? Why do certain instruments command a higher price than others? Does this mean that they are better than low-cost alternatives?
To answer these questions, we need to consider a whole host of factors.
Some prices are determined by the prestige of their makers. For example, you are probably familiar with Stradivarius violins—designed by the Italian luthier and craftsman Antonio Stradivari in the eighteenth century—which are still considered the best violins the world has ever seen and heard.
These instruments are prized for the clarity, richness, and individual character of their sound. Their supremacy has been attributed to their superior build, high quality materials, and unique and innovative formal features, as well as to their controlled imperfections and a certain mysteriousness and intrigue surrounding the source of their materials and production process.
While Stradivari was renowned for his violins, he also crafted cellos, guitars, violas, and harps during his lifetime. Instruments produced between 1700 and 1725—often referred to as the "Golden Period" of his production—are considered of a higher quality than his earlier instruments, with late-period instruments (1725-1737, his death) bearing signs of his advanced age.
Scarcity also plays a significant role in determining the high market value of his instruments. In Stradivari's lifetime, it is estimated that he produced 1116 instruments, of which 960 were violins. Today, only around 650 of these instruments survive, including 450 to 512 violins, commanding upwards of $1 million at auction houses across the globe.
While this seems like a high number, consider that more than 300,000 violins were sold in 40 countries in 2009 alone!
To this day, high quality stringed instruments continue to command high prices because of the tremendous amount of labour that goes into crafting them. Beginning as a modest block of spruce or maple, the instrument is meticulously crafted by hand over a period of roughly 150 hours—which is why most luthiers usually produce no more than 10 violins a year.
It is important to keep in mind, however, that these instruments are designed for seasoned professionals. There are many affordable, quality instruments on the market that are suitable for beginners to learn on, and certain instruments—by their very nature—are more affordable than others.
A high-quality guitar—for example, a Fender or Gibson—costs peanuts compared to their violin or piano equivalent. The above also offer loads of quality options in the low to mid-price range through their respective Squire and Epiphone lines. Keyboards by Yamaha and Kawai are also a viable, portable, low-cost alternative for those who want to learn the piano.
In short—you have options!
For those looking for quality instruments and merchandise to complement their musical studies, the Niagara Conservatory of Music has access to a variety of instruments by top brands up to 50% below retail, including acoustic/electric/bass guitars, violins, amps, ukuleles, drums, and other accessories.
To check out our inventory, call the studio at (905) 688-5051 or visit our website today!
Comments