All About Bass Guitar!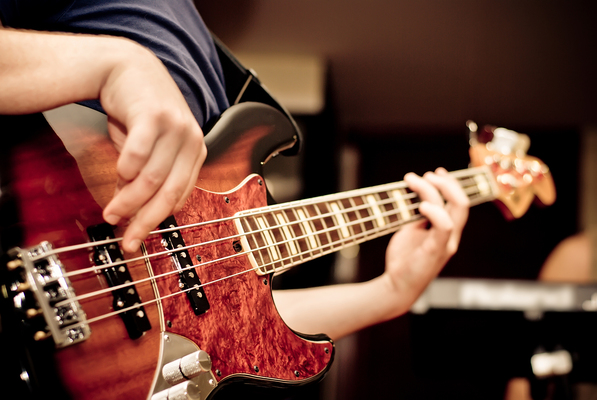 Everyone knows "I Want You Back"—the first national single by the Jackson 5, which was released by Motown Records in October 1969. If you weren't around to experience the pandemonium the first time, you'll probably remember when the track catapulted back onto the charts as part of the soundtrack album for the Marvel Studios film, Guardians of the Galaxy, in 2014.
The song—which tells the story of a young man who laments his decision to hastily ditch his lover—works remarkably well when one considers that its lead vocal is delivered by an 11-year-old boy. From the moment the young singer opened his mouth, there could be no doubt that the modest, slightly cheeky young rascal from Gary, Indiana was destined for stardom.
While there are many things that make this song particularly magical, forcing us almost involuntarily to shake our hips the second we hear it, one of the most impressive—and often overlooked—features of the track is Wilton Felder's remarkably groovy walking bassline which seizes our bodies and minds almost immediately.
Formerly a saxophone player for the jazz fusion group The Jazz Crusaders, Felder also worked frequently as a studio musician throughout the late 1960s and 1970s, playing bass on some of Motown's most iconic recordings of the decade, including "I Want You Back," "ABC," and "The Love You Save" by the Jackson 5 and "Let's Get It On" by Marvin Gaye.
But you may be asking yourself, what's all this fuss over a bass line? Isn't the bass kind of a useless instrument? I mean, in Tom Hanks' 1996 directorial debut, That Thing You Do!—which charts the rise and fall of a fictional rock and roll group from Erie, PA—the bass player, played hilariously by Ethan Embry, didn't even get a name. No wonder he bailed on his band to go to Disneyland.
We've all heard the jokes—the bass player is just a wannabe or failed guitarist, a bass player without a girlfriend to support him is homeless, ad nauseum—but in reality, the bass is indispensable to a whole host of musical genres, providing the rhythmic and harmonic foundation of many of our favourite songs.
Despite this, many bassists often don't get the credit they deserve. While there is a tendency to valorize vocalists, guitarists, and even drummers, bassists often go unrecognized for their massive contributions to their group—even when they've been responsible for writing some of the band's most impressive tracks!
I mean, could you imagine the Red Hot Chili Peppers without Flea? Or Motorhead without Lemmy? Or Rush without Geddy Lee? What about Primus without Les Claypool? Or The Beatles without Paul McCartney? Or Queen without John Deacon? You may think you can imagine Led Zeppelin without John Paul Jones—that is, until Dazed and Confused gets stuck in your head!
Along with the drummer, the bass player is also tasked with keeping the band on tempo and adding texture to the performance. By linking harmony and rhythm, the bass contributes significantly to the overall feel and style of any piece of music. Any generic variation can greatly alter a track's reception, and the best artists have frequently innovated at the bass level.
In the 1990s, the bass enjoyed something of a renaissance in alternative rock music, with groups like Primus, the Red Hot Chili Peppers, Rage Against the Machine, and Faith No More playing funk-inflected heavy rock music, often employing a slapping technique similar to the one used in the former genre in its heyday.
With the rise of R&B and disco revivals, hip-hop experimentation, and bass driven electronic music in the past decade, it would appear that bass still has a massive role to play in contemporary music. So, whether it's digital, synthetic bass or good old-fashioned slapping on a Fender Precision, the bass appears to be going nowhere any time soon!
***
Are you ready to start slappin' da bass? Get in touch with the Niagara Conservatory of Music today. We are pleased to offer a six-week introductory course for new students looking to kick off what will hopefully be a long musical journey. We'll even lend you an instrument to get started on!
Visit our website to learn more about this promotion or click here to send us a message today.
Comments