How discovering new music keeps us motivated as players—and how to find it!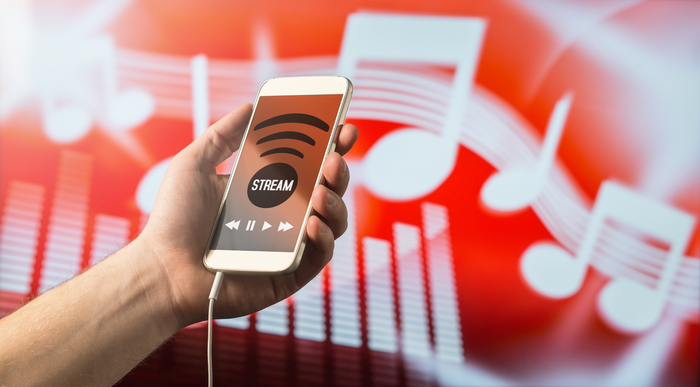 One of the best ways to stay motivated with playing an instrument, and especially writing music, is to discover new musical influences that challenge your preconceptions of what music is and can be—music which pushes you to extend beyond your comfort zone, enabling you to grow and thrive as a well-rounded musician.
However, even in the age of streaming, this task is easier said than done. In 2015, a study by The Echo Nest, a U.S.-based music data and intelligence firm acquired by Spotify a year earlier, determined from analyzing playlists and user listening data that the vast majority of people stop discovering new music around the age of 33.
Now more than ever, waiting—formerly the hardest part—has been removed from musical discovery. In a recent article for Pitchfork, Simon Reynolds, one of Britain's most esteemed music critics, ambivalently remembers the pre-internet era when "anticipation and delay," as opposed to digital immediacy, "structured the daily experience of music fandom."
Today, there are a myriad of ways to instantly discover and access music from the farthest reaches of the planet. Here are some of the ways that musicians and listeners of all ages can discover new music in the present age:
Streaming services
For better or for worse, streaming has changed the way we access and listen to music. Today, platforms like Spotify and Apple Music place a vast repository of artists, songs, and genres at our fingertips, allowing us to discover and consume a diverse selection of artists and genres at an unprecedented rate.
According to recent figures, a significant percentage of the population now discovers new music almost exclusively through streaming platform algorithms. In 2017, Spotify's algorithm recommended over 30 percent of overall listening, up from less than 20 percent in 2015. This shift has also compelled young people especially to diversify the genres they listen to on a regular basis.
When making user recommendations, Spotify's algorithm takes into account a number of factors, including what you are listening to and when, the diversity of your consumption, which songs you have added to playlists, the listening habits of people with similar tastes, etc., then proceeds to offer a veritable feast of artists and songs for your delectation.
Long live the playlist
Studies show the age of streaming has also instigated a shift from album-based listening to playlist-based listening. A 2020 survey by the French streaming platform Deezer illustrates that modern listeners have welcomed the opportunity to mix up their listening experience, with 40 percent of respondents stating a preference for playlists over albums.
Spotify generates a whole host of personalized playlists, including a weekly playlist of personalized new releases, Discover Weekly, which is compiled based on previous user listening data, while on Apple Music, listeners can access the hottest new releases by genre and view the Top 100 songs globally as well as in specific countries around the world.
Both platforms also offer listeners a surplus of professionally curated playlists of artists and genres as well as playlists designed around particular activities, allowing users to always access a steady stream of music when they are working out, working/studying, having a quiet dinner party, or a neighbourhood-shaking, Project X-style hootenanny.
You can also access curated playlists by artists, celebrities, and influencers to discover what your favourite people are listening to at the moment. We are especially loving indie-folk goddess Phoebe Bridgers' catch me inside playlist on Spotify at the moment, which combines folk classics with pop confections and indie gems!
Trace your influences backwards
The major streaming services also provide listeners with opportunities to discover the songwriters and bands that influenced their own favourites. To this end, research also goes a long way. We advise also checking out interviews with your beloveds to glean insight into the music that made them.
For years, the music site Pitchfork has also tapped top artists, including Elvis Costello, Rage Against the Machine's Tom Morello, Devo's Mark Mothersbaugh, Carly Rae Jepson, Henry Rollins, Bill Hader, among others, to map their lifelong influences in five year intervals for their aptly titled 5-10-15-20 series.
Check out blogs and music magazines—both new and old!
If blogs, somewhat ironically, are considered digital relics in 2021, then music magazines are prehistoric. Yet many of the great music magazines of yesteryear—Rolling Stone, New Musical Express (NME), Spin, and The Wire—have migrated online and continued to produce steady steams of exceptional content on music, art, fashion, film, and politics.
For fans of heavy music, niche publications like Metal Hammer, Loudwire, and The Quietus are still producing incisive criticism, while the trendy, hip, epoch-making blogs of the noughties—Pitchfork, Stereogum, and Consequence of Sound continue to report on cutting edge indie and pop.
But in order to truly understand and contextualize the significance of rock music as a cultural phenomenon, it is essential to turn to writing from the golden age of rock journalism (1966-1981), before critics has been disarmed by the public relations apparatus of the music industry and photographers were still permitted to photograph performers after the third song.
In this era, periodicals like Crawdaddy, Creem, Rolling Stone, and Who Put the Bomp dominated the cultural conversation, documenting the emergent rock revolution fearlessly with laser precision and rigour, despite being staffed by "people who can't write interviewing people who can't talk for people who can't read."
In contrast to the reverence and endless positivity of the present, writers like the great Lester Bangs, Dave Marsh, Ellen Willis, Greil Marcus, Robert Christgau, Richard Meltzer, and Paul Morley, were incredulous, irreverent, and fiercely intelligent. These writers were not afraid to challenge artists and call them on their bull in service of the great rock and roll cause.
Many of the seminal pieces from this period have been immortalized in online databases like Rock's Backpages, as well as in edited books, the best being Lester Bangs' Psychotic Reactions and Carburetor Dung, masterfully edited by Greil Marcus, and Ellen Willis' Beginning to See the Light, which deftly captures the spirit of the counterculture through an explicitly feminist lens.
Watch music documentaries
Another positive of the streaming revolution is that there is no shortage of music documentaries available for our consumption.
Amazon Prime in particular has an excellent selection of music docs at the moment, including Scott Crawford's Creem: America's Only Rock 'n' Roll Magazine (2019), Mat Whitecross' Oasis: Supersonic (2016), Malik Bendjelloul's Searching for Sugar Man (2012), and Penelope Spheeris' excellent The Decline of Western Civilization (1981).
Apple TV+ recently released Todd Haynes' years-in-the-making doc, The Velvet Underground (2021), while Netflix recently added Metallica: Some Kind of Monster (2004) to its massive streaming library along with a reflection by the band on the film's central narrative crisis 17 years later.
Share music with friends
Music has always been a communal activity, and musical communities drive musical innovation. While often produced in isolation, music is ultimately made to be heard and shared by others. When individual players come together in musical harmony, it produces a beautiful and pleasing effect on our ears—most of the time!
One way to stay up on the latest new or new-old music is to ask your friends what they have been listening to lately. Start a "listening club" in which you exchange and research new music and come together to talk about it or get together and try to play the new music that you collectively encounter—especially if it is outside your comfort zone or repertoire!
Ask your music teacher!
Any music teacher worth their salt has a vast repository of musical influences under their belt. Even if they do not enjoy listening to a particular genre, most instructors can at least admire the craft and technique that went into producing a particular work and will do their very best to help their students to develop in the areas of their choice.
Our instructors at the Niagara Conservatory of Music are valuable resources. Ask your music teacher what kind of music they like, or if they have any recommendations for you. Chances are you will come away with more than just knowledge of the difference between allargando, allegro, and allegretto!
Your journey of musical discovery begins here. Contact us today to learn more about the breadth of programs and services we offer!
Comments